What is Youreka?
Youreka is a Salesforce-native forms application designed to improve the way organizations collect data in the field. Between audits, inspections, surveys or assessments, Youreka allows users to fill out guided forms from the field, with or without internet connectivity. Data collected within a Youreka form is mapped back to Salesforce, where organizations can review information, manage business processes and analyze data.
Youreka's technology is available to users from two different mediums: the Youreka Managed Package, which is available on the Salesforce AppExchange, and the Youreka Mobile App, which is available on the Apple and Google Play stores.
Organizations have the ability to create beautiful forms in Youreka's easy-to-use drag-and-drop Form Template Builder. After Form Templates are created, you can can begin filling out forms either from within the Salesforce Desktop UI, or the Youreka Mobile App.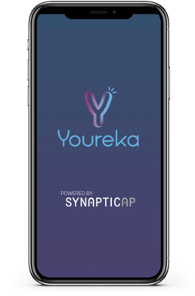 Youreka on the AppExchange
The first step to getting started with Youreka is to visit our listing on the Salesforce AppExchange.
From Youreka's AppExchange listing, you can view screenshots and videos describing how Youreka works. You can also view ratings and reviews from other Youreka customers.