Objective
By the end of this article, you will understand how to activate Youreka in a Salesforce Environment.
Before you get started
These articles might be helpful before you read further:
Before using any Youreka features, you must activate Youreka from the Get Started tab in Salesforce.
After installing Youreka into a Salesforce environment, navigate to the Get Started tab. This tab can be found in Salesforce in the Youreka Lightning App or from the Lightning App Launcher.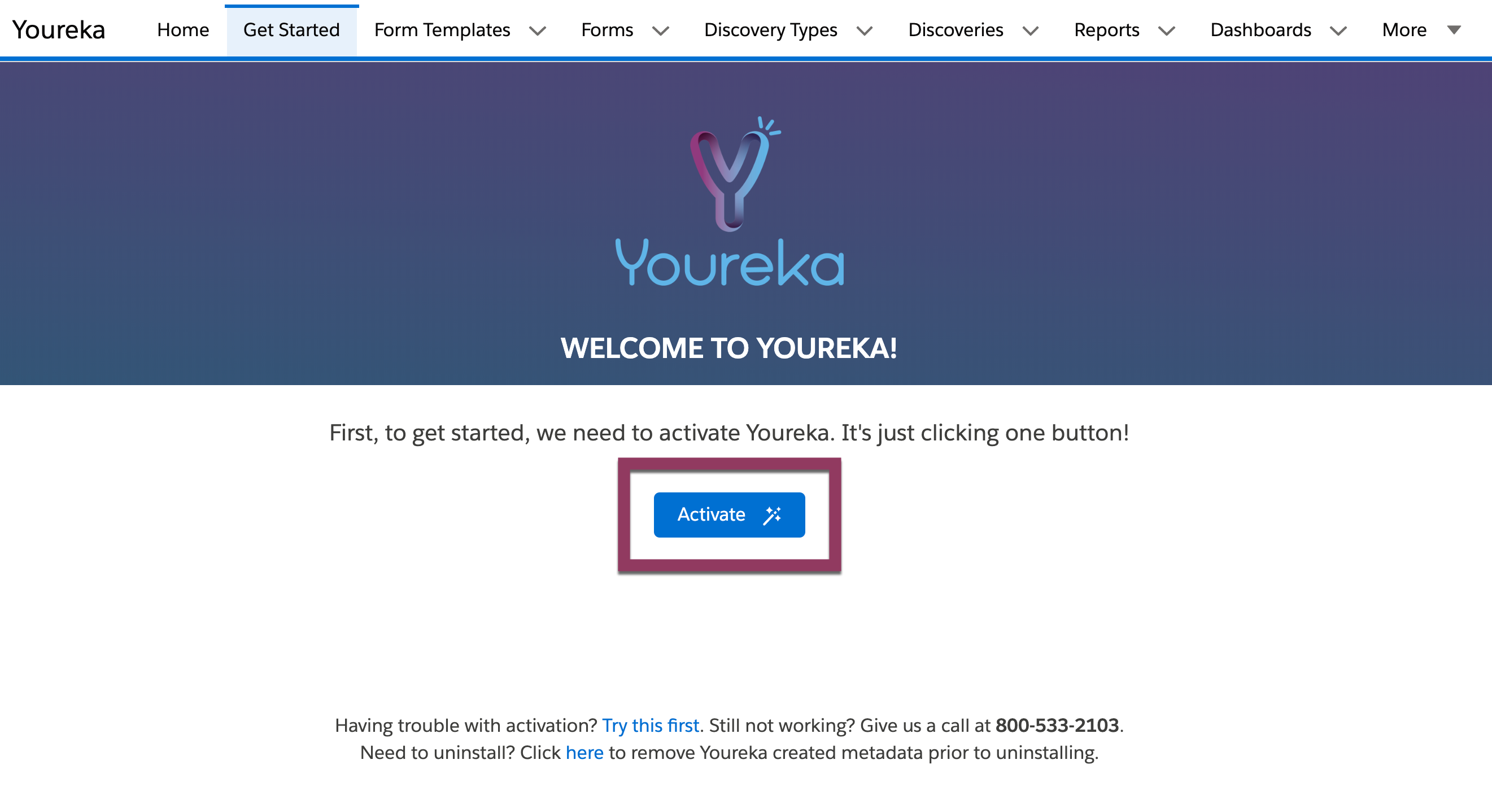 After clicking Activate, the screen offers admins an optional video-guided tutorial of how to fill out a form on the Youreka Mobile App. Admins may choose to follow these steps, but they are not required as part of activating Youreka's features in the environment.