Objective
After reading this section, you will learn how to build forms for your users. You will also understand the difference between a Form and a Form Template, as well as how to create a Form Template in Salesforce.
Before you get started
These articles might be helpful before you read further:
In this section, we will be discussing all of the features and functionality related to Youreka's Form Template Builder. The Form Template Builder is a drag and drop interface that allows business users and administrators to create Form Templates from within Salesforce.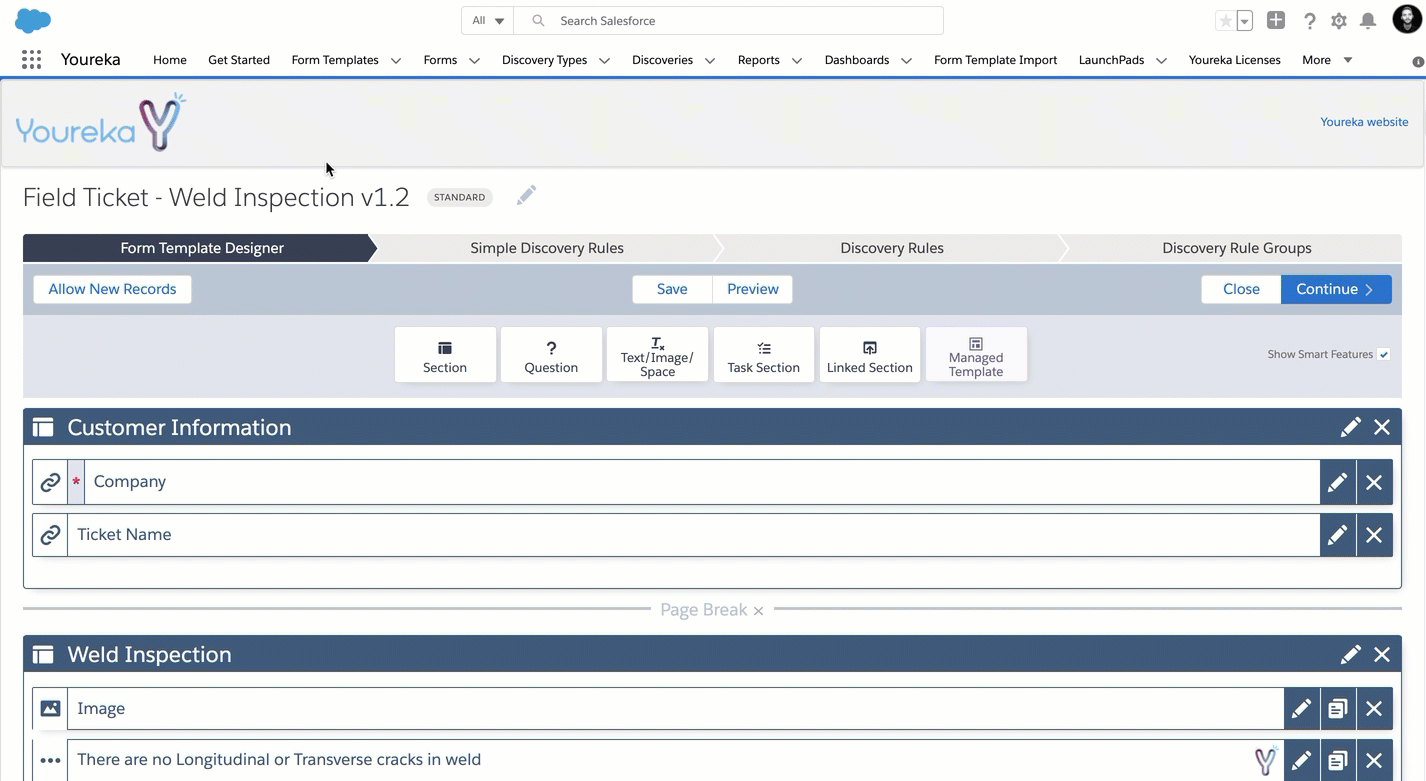 To begin, it is important to define terms. When discussing Youreka's features and functionality, it is important to understand the difference between Forms and Form Templates. The definitions for both are provided below:
| | |
| --- | --- |
| Term | Definition |
| Form Template | A collection of sections, questions, and content that is configured for users to fill out as Forms. Form Templates is an object that is part of the Youreka managed package. |
| Form | A single instance of a Form Template being filled out. Every time a user uses a Form Template, they are completing a Form. Forms is an object that is part of the Youreka managed package. |
To get started building a Form Template, click on the Form Templates tab in Salesforce, and click New.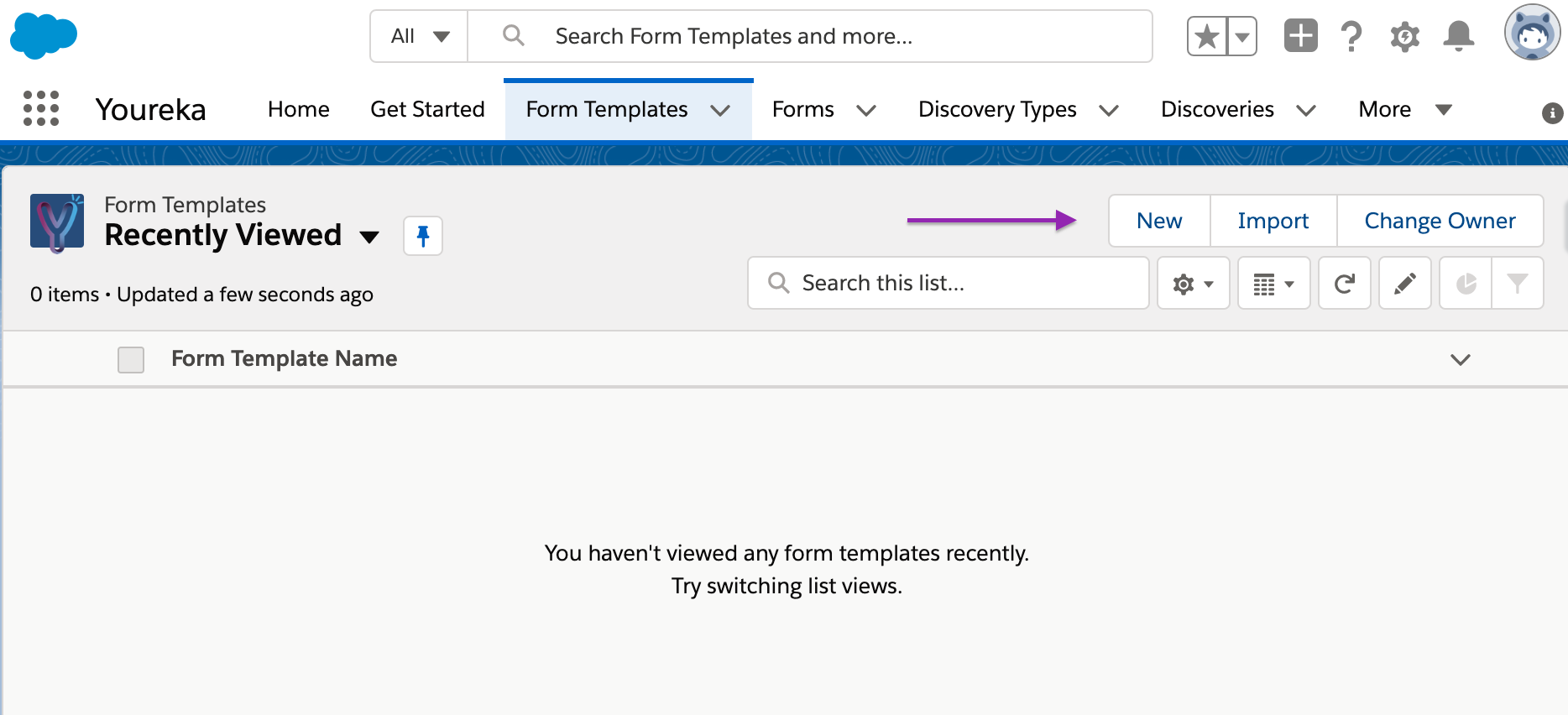 The Form Templates tab is available in the Youreka Lightning app, which is added to the Salesforce environment during installation. However, if the Form Templates tab is not immediately visible, open the App Launcher and locate it there. After creating a new Form Template, you can use the Template Builder to drag and drop sections and questions onto the template.