Objective
After reading this article, you will understand how to show and hide questions and content within a form.
Before you get started
This article might be helpful before you read further:
Use conditional display logic to show and hide information on a form. This feature can be very helpful for creating a guided experience rather than a static form for users.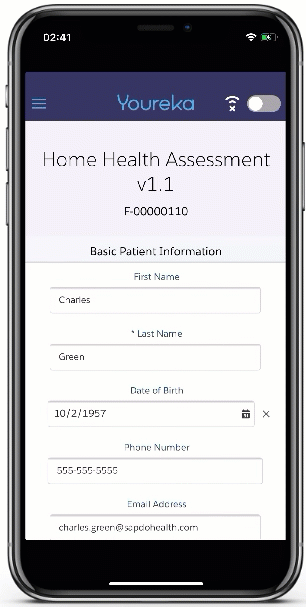 Conditional Display Logic can be set up in the Template Builder when adding elements to the form template. When adding a question, you can determine when that question will be made visible to the end user.
Use the following steps to set up display logic:
Add a question, free text, or image to the canvas.
Select the Display Logic tab in the question editor.
Choose Conditional Visibility.
Define the criteria in which this element should be shown. For picklists, this includes selecting which picklist options should control the display logic. Similarly, if the controlling question is a numerical question, use comparison operators (i.e. greater than, less than, etc.) to control the visibility of the question.
If applicable, add multiple rows of criteria to create additional complexity around when elements are shown. Use the Filter Logic line to specify AND/OR logic for each of these lines of criteria.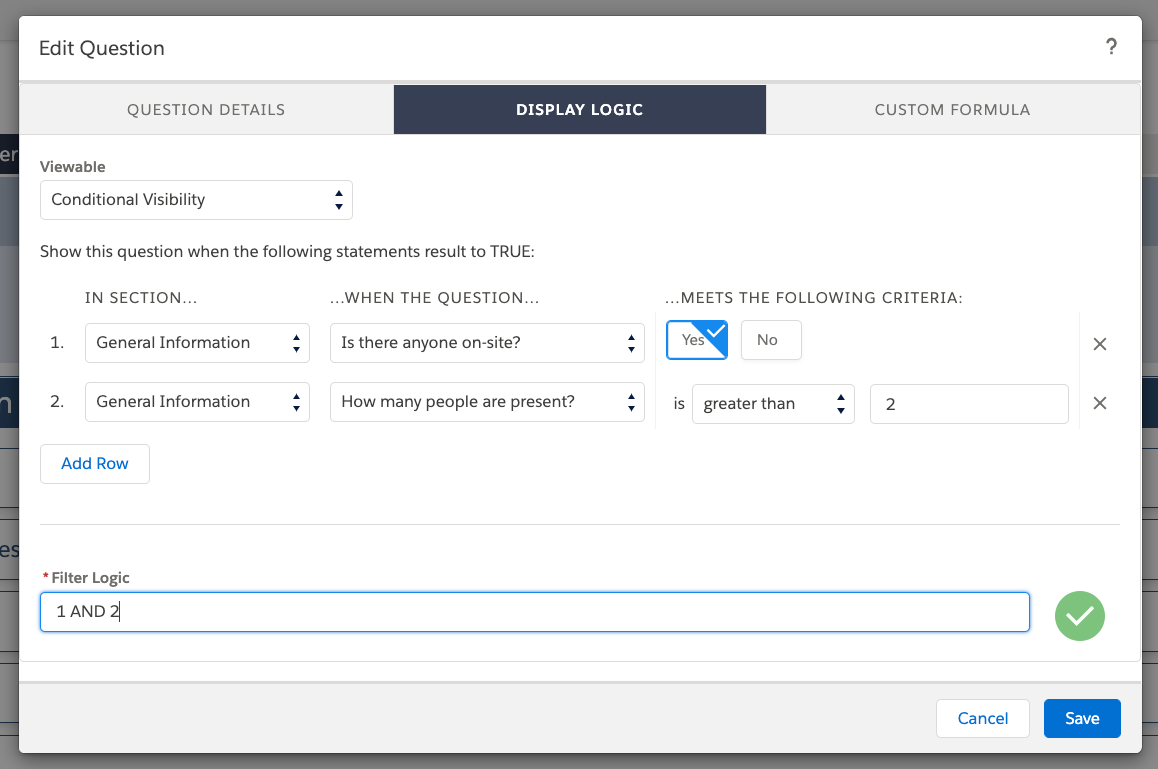 View Dependent Question Logic
You can click View Dependent Question Logic on the Form Template Detail page to see a diagram of all conditional display logic in a form template. Hover over question labels to see their full values.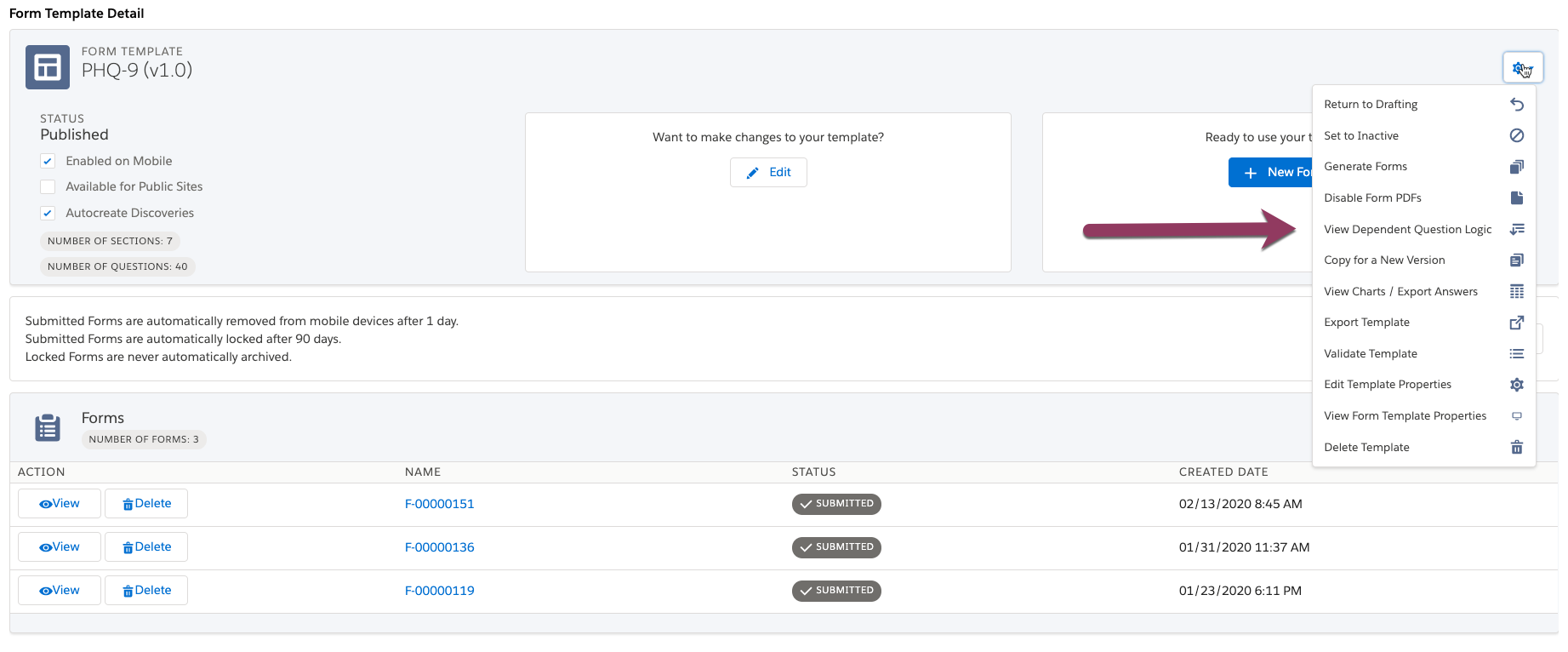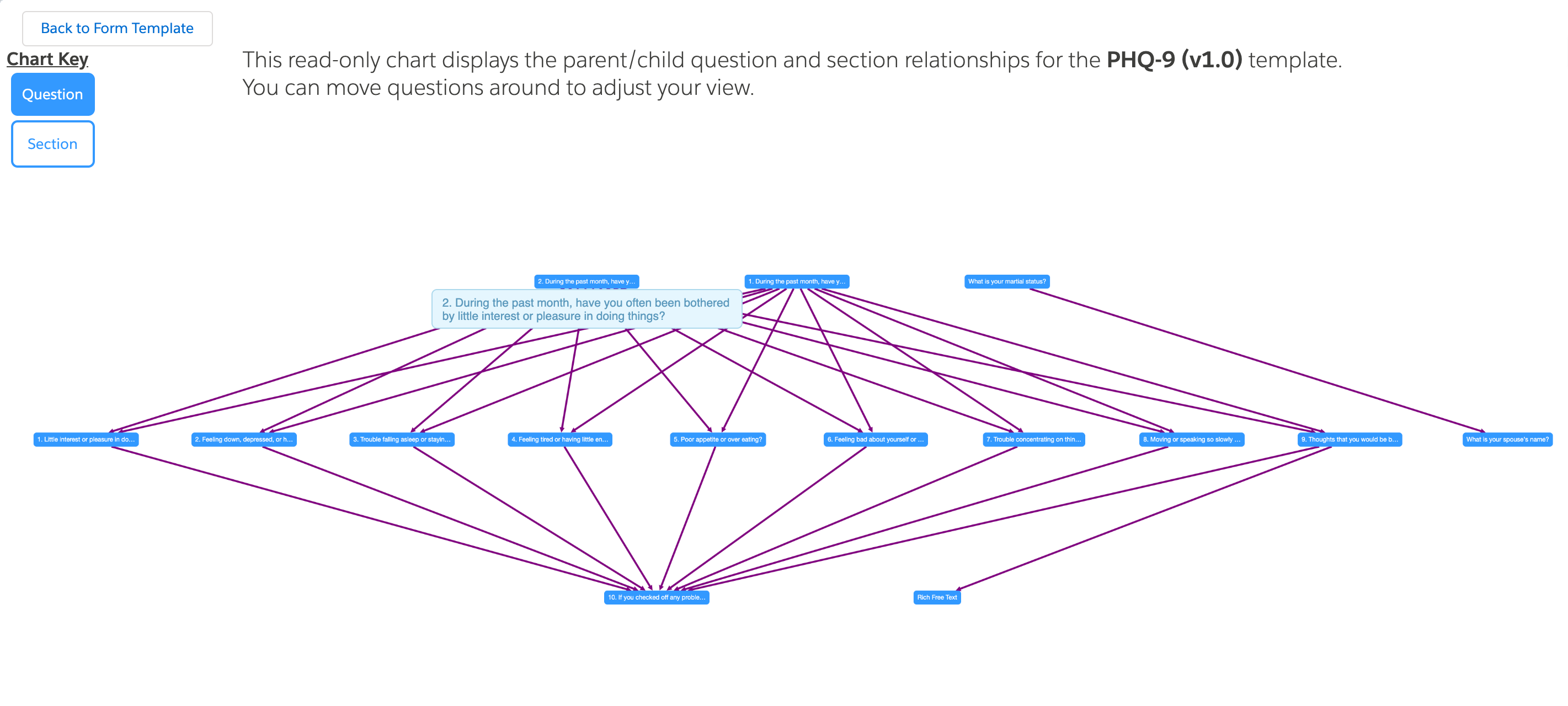 Considerations for adding conditional display logic
Controlling questions can be a number of different question types, including Checkbox List, Currency, Multi-select Picklist, Number, Percent, Picklist, Radio Button List or Yes/No.
Elements that respond to conditional display logic include Question, Free Text, Image, and Task Section.
An entire section (including the section name) can be hidden if all elements in the section have yet to meet the criteria for being shown.