Objective
In this article, you will learn about formulas and calculations within forms. You will understand how to set them up, and how they appear for end users.
Before you get started
This article might be helpful before you read further:
Introduction to Formulas
Use formulas to make calculations as an end user is filling out a form.
Set up formulas by following these steps:
Create a set of questions that will be used in the formula. These questions need to be of type Number, Currency, or Percent in order to be used a formula.
Click Add Row if additional questions are needed for the formula.
Use the row names (i.e. ROW1 * ROW2 * 100) in the formula line at the bottom to establish how the formula will be calculated.
The indicator to the right will show green after validating the formula.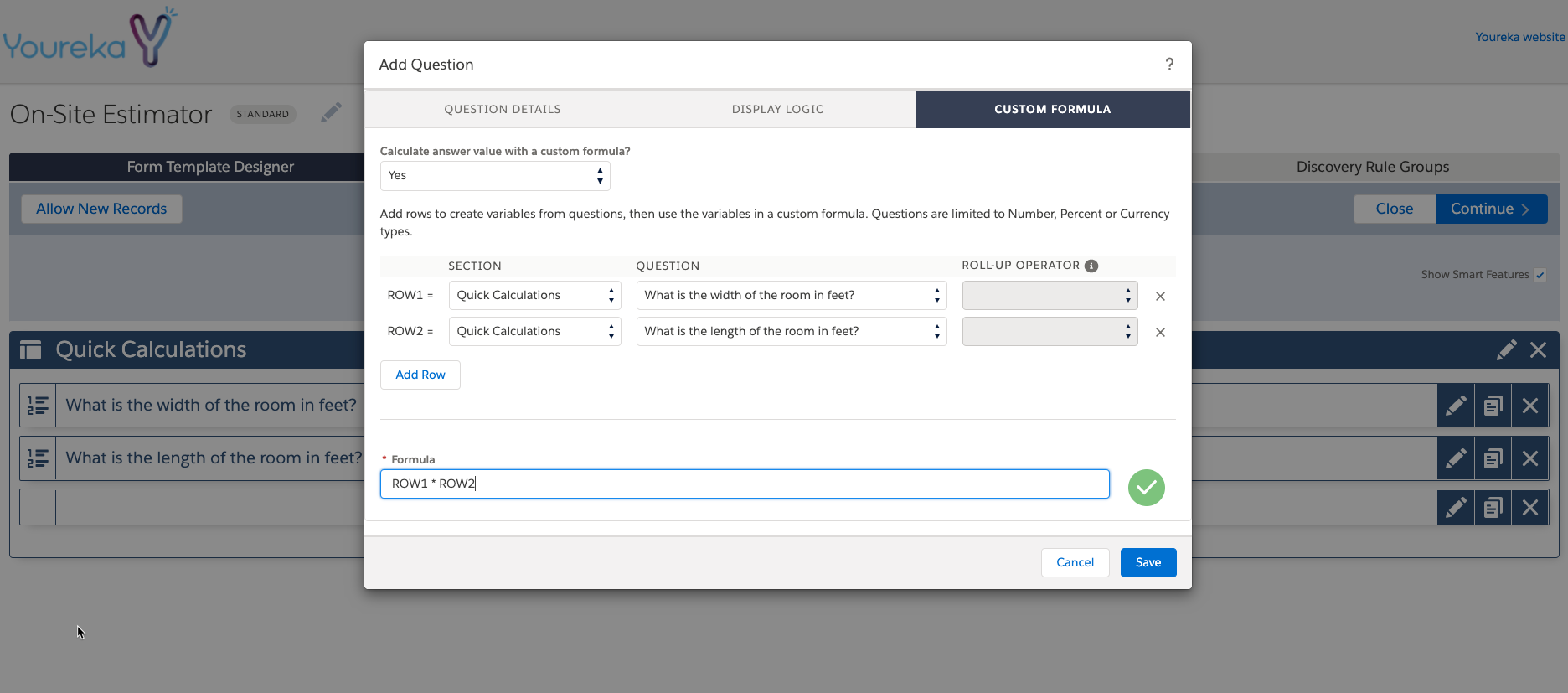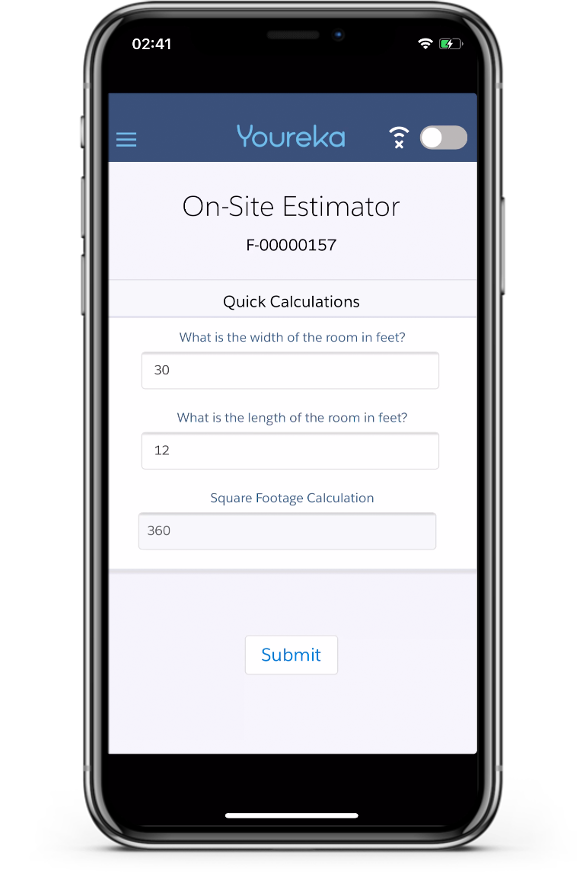 Considerations for Formulas
Formulas work both online and offline.
A formula can exist as a simple question in a form template or as a field link. In the event of the latter, the final calculation would be saved to the appropriate field in Salesforce.
Consider using rollup operators to create calculations across Linked Sections.