Objective
After reading this article, you will understand how to create a PDF of your forms, as well as how to implement and use PDF generation.
Before you get started
This article might be helpful before you read further:
Introduction
Out of the box, Youreka offers the ability to convert forms into PDFs from the Salesforce desktop UI or from the Youreka Mobile App. Youreka's PDFs are simple and require no configuration to generate. In both cases (desktop PDFs and mobile PDFs), the resulting document displays the questions, answers, and sections in the same format that is displayed while filling out the form (see screenshot below).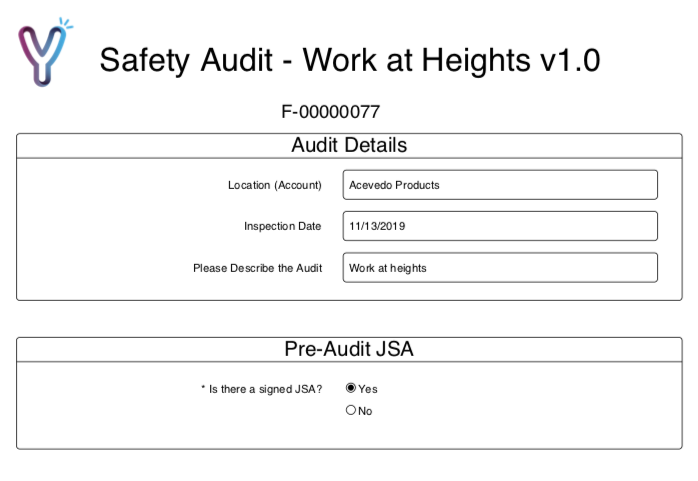 Photos and attachments that have been added to the form render in the final section of the PDF in the Appendix section, and are displayed in the order in which they were attached.
Before generating PDFs, the form template must allow PDFs to be generated. Users can visit a Form Template in Salesforce, use the sprocket in the top right-hand corner to select Enable Form PDFs.

Generating PDFs in Salesforce Desktop UI
From the desktop UI, visit any form in the system. The template of that form should have PDFs enabled. From the Form Detail page (see screenshot below), select the sprocket in the top-right corner, and select Generate PDF. By selecting this option, a PDF will download to the user's browser.
Tip: Be sure to check the browser's ad blocker settings. Certain types of ad blockers can prevent downloads from Salesforce.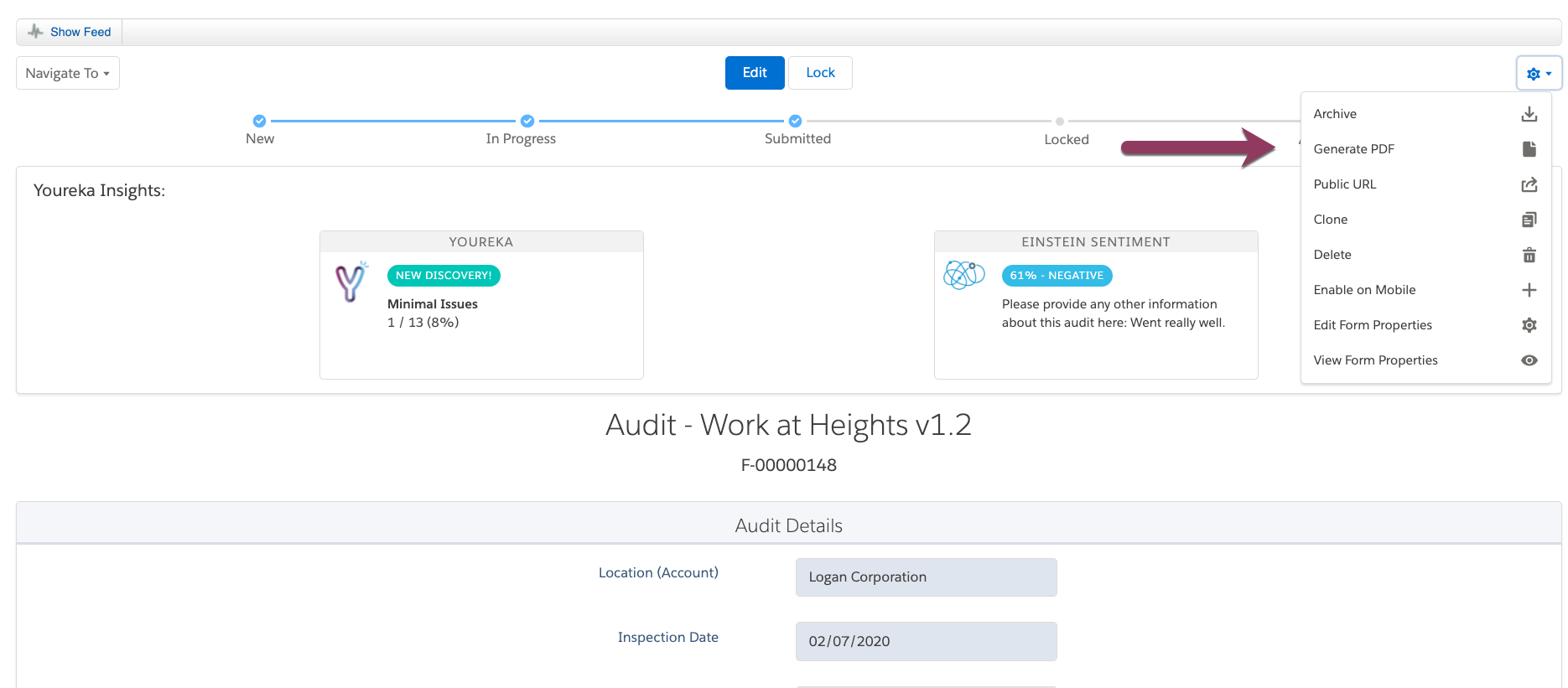 Generating PDFs in Youreka Mobile
From your mobile device, open a form with the Youreka Mobile App. Tap the collapsed menu icon (AKA "Hamburger Menu") in the top-left corner of the screen, and select Generate PDF.
When selected, a newly drafted email will open in your device's default email application. A PDF of the form will be automatically attached to that email. From here, you can send the email to whomever you choose.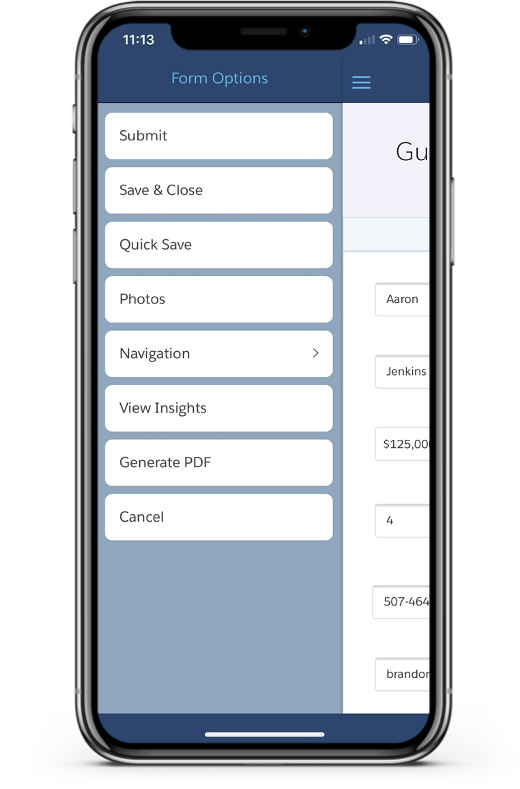 Considerations for Youreka's Generate PDF Feature
Limitations:
Images only render if under 2.5 MB
Images only render PNG/JPG/JPEG file formats
Do not render certain Free Text styling options
E-signatures do not render in IE11
In Safari, use the browser print option to download the PDF
The maximum characters rendered for any one answer is 1,500 characters
Photos uploaded through the web, or taken through Salesforce mobile, may render in the wrong orientation
Attachment/Photo questions with a mix of photos and other files may not render correctly in the Appendix
Troubleshooting
Chrome

Network error? Try enabling the Download PDF setting in the browser.
Not downloading? Try disabling popup blockers and adblockers.

Safari

Not downloading? Try printing the pdf (as a PDF) and then download.

Internet Explorer

No signatures? E-signatures will not render in IE 11.