Objective
After reading this article, you will understand how Youreka forms can create task records in Salesforce.
Before you get started
These articles might be helpful before you read further:
Introduction to Task Sections
Task Sections can be used to create Salesforce Task records while completing a form. Task Sections behave in a very similar manner to Linked Sections, in that they are represented as a repeating list of questions in the form.
To add a Task Section to a Form Template, ensure that Show Smart Features is enabled. After that, drag a Task Section to the canvas. Name the section, and then add Task field link questions to it.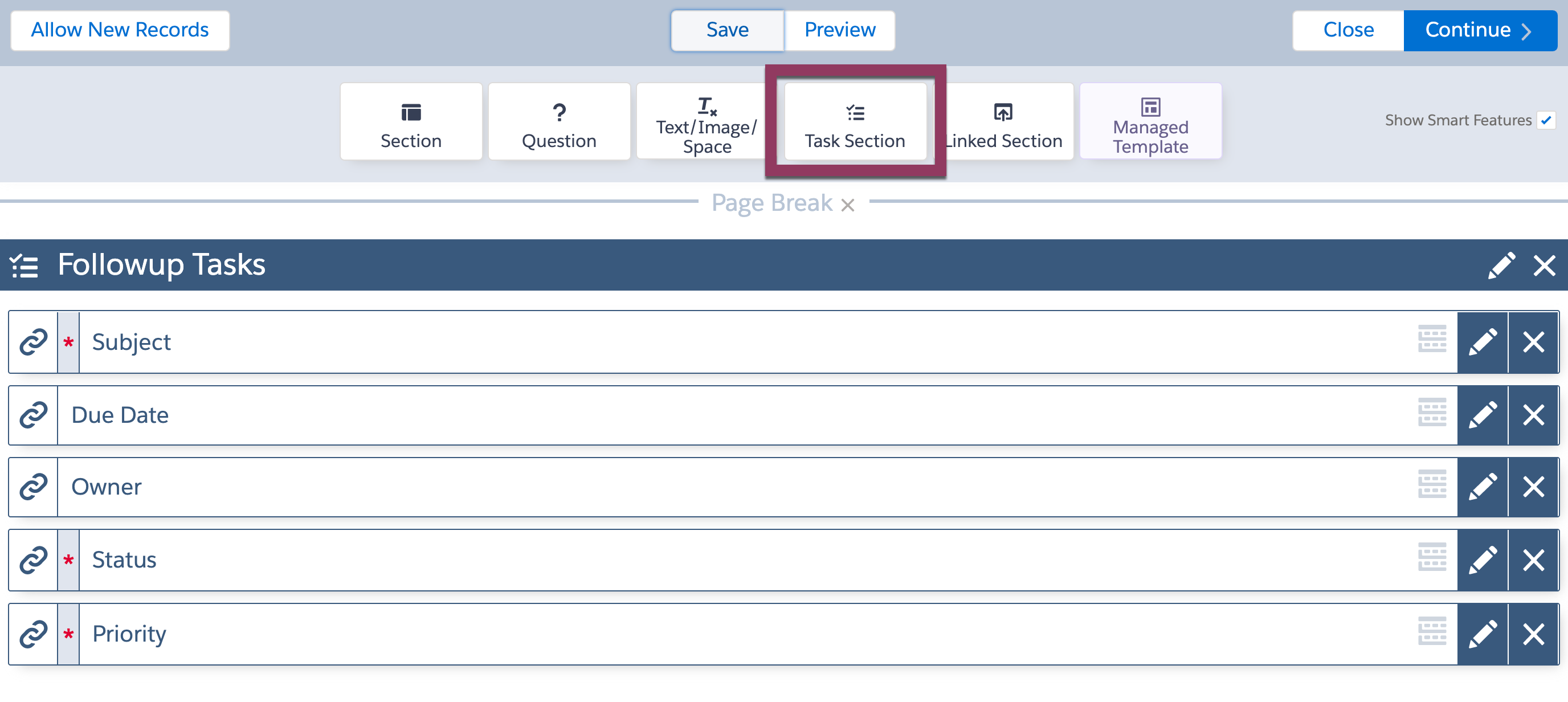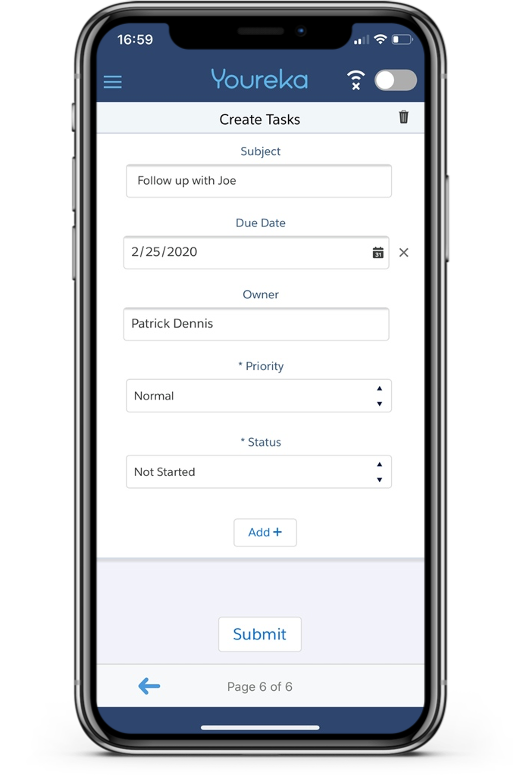 Considerations for using Task Sections:
Task Sections behave in a similar fashion to Linked Sections, in that multiple Tasks can be created in a single Form.
Task Sections can be conditionally displayed based on display logic.
It is possible to have multiple Task Sections in different places on the same Form Template.
By default, Tasks created through Task Sections are related to (whatId) the Form record.
If no owner is specified, the Task owner is set to the user completing the form.