Introduction
The Youreka Mobile App is a mobile application available on iOS or Android devices that allows users to fill out Youreka Forms on their mobile devices with our without a data connection. Users are able to fill out forms that are assigned to them, or create new forms from form templates.
The Youreka Mobile App works both online and offline, ensuring that users in the field can reliably collect information without having to depend on connectivity.
The app intelligently syncs with Salesforce, ensuring that data from Salesforce is available on the device, and that data collected on the device is saved to Salesforce.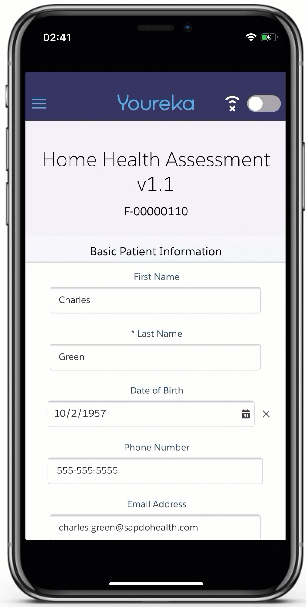 How To Install the Youreka Mobile App
Install the Youreka mobile application on iOS or Android by visiting either the Apple App Store or Google Play Store.