Objective
After reading this article, you will understand how users can capture photos using the Youreka Mobile App.
Before you get started
This article might be helpful before you read further:
Introduction
You can use Youreka to collect photos while in the field both on and offline. Using the Youreka Mobile App, your users can capture photos and load them to Salesforce.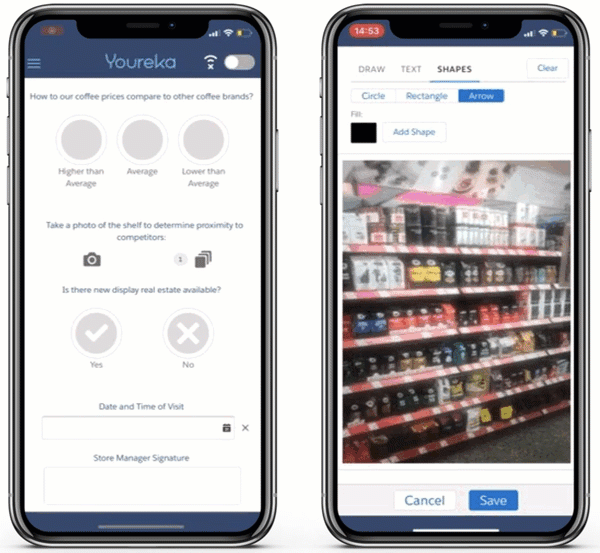 Capturing Photos on Forms
When a form contains an Attachment/Photo question, mobile users are given the ability to capture photos from the mobile device's camera and attach the photos to the form.
While viewing a form in the mobile app, users can select the camera icon, which opens the device's camera. After taking a photo, the image is made available to the user by selecting the photo collection icon on the right.
Your users can capture multiple photos and add markup (text, shapes and drawings) for each photo that they capture.
Users may not upload photos previously taken and stored on the device's photo gallery.