Objective
This article discusses how to remove forms from the mobile app, improving the mobile user experience
Before you get started
These articles might be helpful before you read further:
The Youreka Mobile App is capable of showing existing form records to users. This could include forms that have yet to be filled out, forms that are currently in progress or forms that have been officially submitted/completed.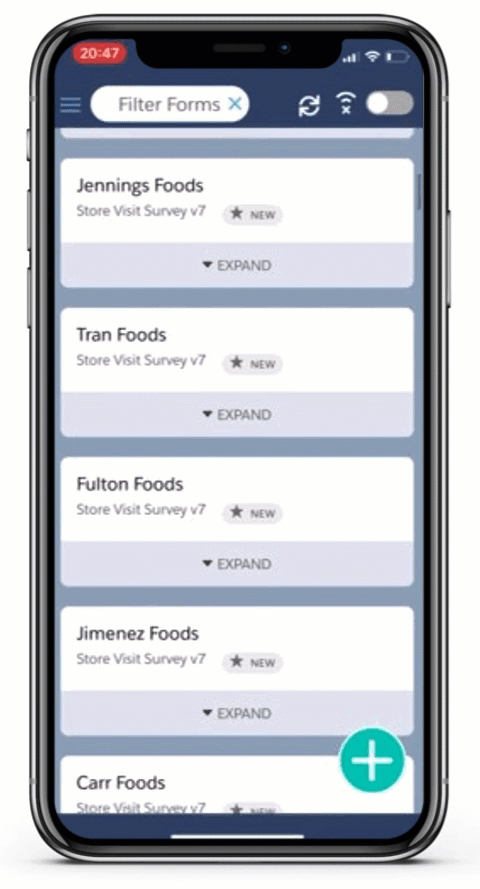 Having many forms available to users on the mobile app can be useful so long as the mobile users need them. However, it is often times responsible to remove unnecessary forms from the mobile users views to maintain a positive user experience and effective forms process. To address this need, consider removing forms from the mobile device.
There are several ways to remove forms from the mobile device, all of which include using the Mobile Available checkbox on the Form object. When the Mobile Available checkbox is checked, the assigned user will have access to the Form on their mobile device. When the checkbox is unchecked, they will not have access to the Form on their mobile device.
Remove Forms from Youreka Mobile Manually or with Salesforce Automation
To manually control access, simply check or uncheck the Mobile Available checkbox from a Form list view, or a Form record. You could also consider using Workflow Rules, Process Builder, Flow or Apex to manage this field, allowing you to systematically remove forms from users' mobile devices.

Remove Forms from Youreka Mobile with Form Lifecycle Settings
Use Form Lifecycle Settings on Form Templates to have Youreka automatically manage the Mobile Available checkbox for you. Visit any Form Template in Salesforce, select the pencil icon on the right side of the screen, and adjust to your desired settings.