Objective
After reading this article, you will understand how to report on form data. You will also understand how to export responses to CSV.
Before you get started
This article might be helpful before you read further:
Introduction to Template Stats
In the event that you wish to quickly understand trends in data collected with Youreka, you can visit an individual form template in Salesforce to do a quick analysis. When viewing a form template, click the gear icon in the top right corner of the page and then click on View Charts / Export Answers.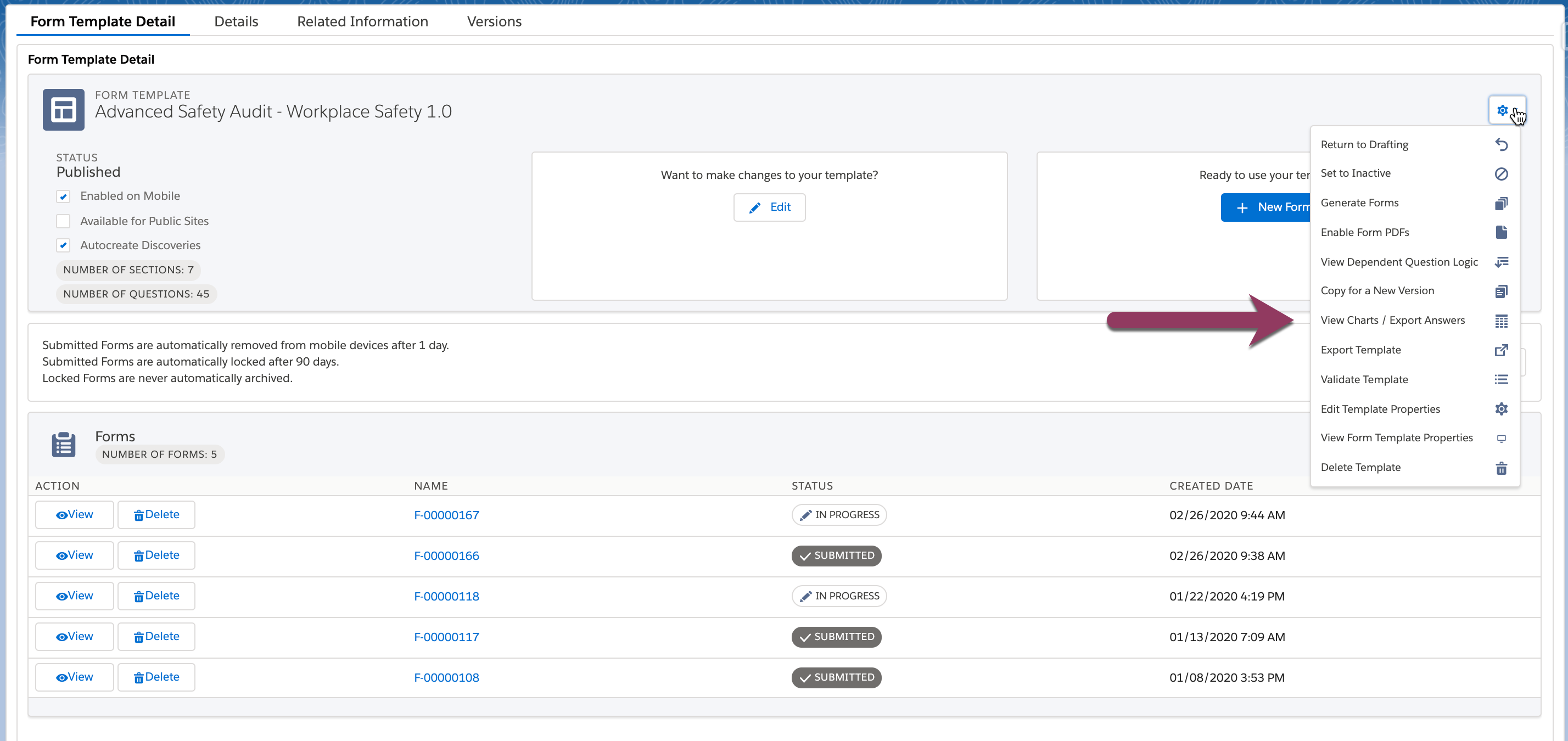 The following screen shows users charts that display the responses for each question in the form template.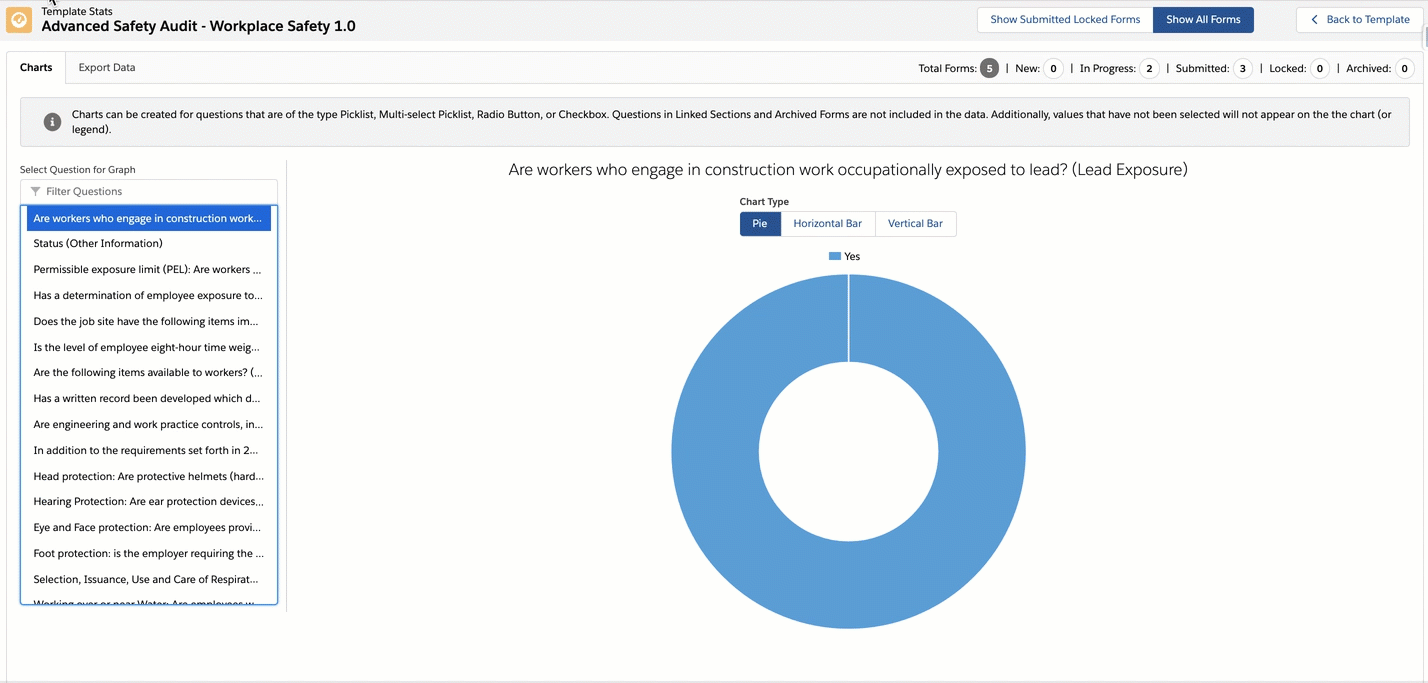 Exporting Form Data to CSV
Select the Export Data tab from the same screen to prepare the data in a downloadable CSV format in the event you wish to analyze the information in a different system or share the data with others.