Objective
After reading this article, you will understand how to require your mobile users to check in before completing forms on the mobile device
Before you get started
Note that this feature only works if Mobile Cards are enabled. These articles might be helpful before you read further:
Check In is a feature that allows mobile users to Check In when they arrive at a location. For example, if a mobile user is responsible for visiting a set of Accounts in a single day, when they arrive at each account they can tap on the Mobile Card for the Account, and tap Check In.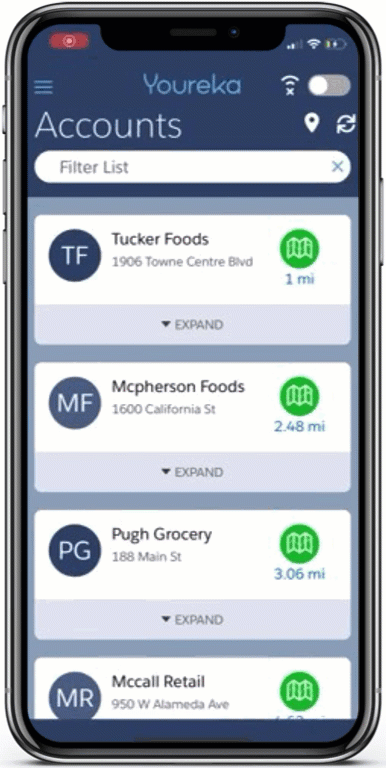 For example, if the Primary Object on Mobile Cards is Account, the user taps on the Account card, and selects Check In. In Salesforce, a Check In Record will be created that logs the date, time, and geolocation, and that Check In Record will be related to the Account.
When users leave the Account, they can tap Check Out, which will record the date, time, and geolocation at the time of check out.
Check Ins can be important, because they lets your organization easily audit your mobile users to ensure that they are truly where they say they are, when they are supposed to be there.