The Answer Object
Throughout these knowledge base articles, you will learn more about how the Youreka data model works, but as it pertains to the questions and answers in Youreka's forms, it is important to know that each question exists as its own record in Salesforce. Additionally, the answers to each of those questions are represented as their own records in Salesforce.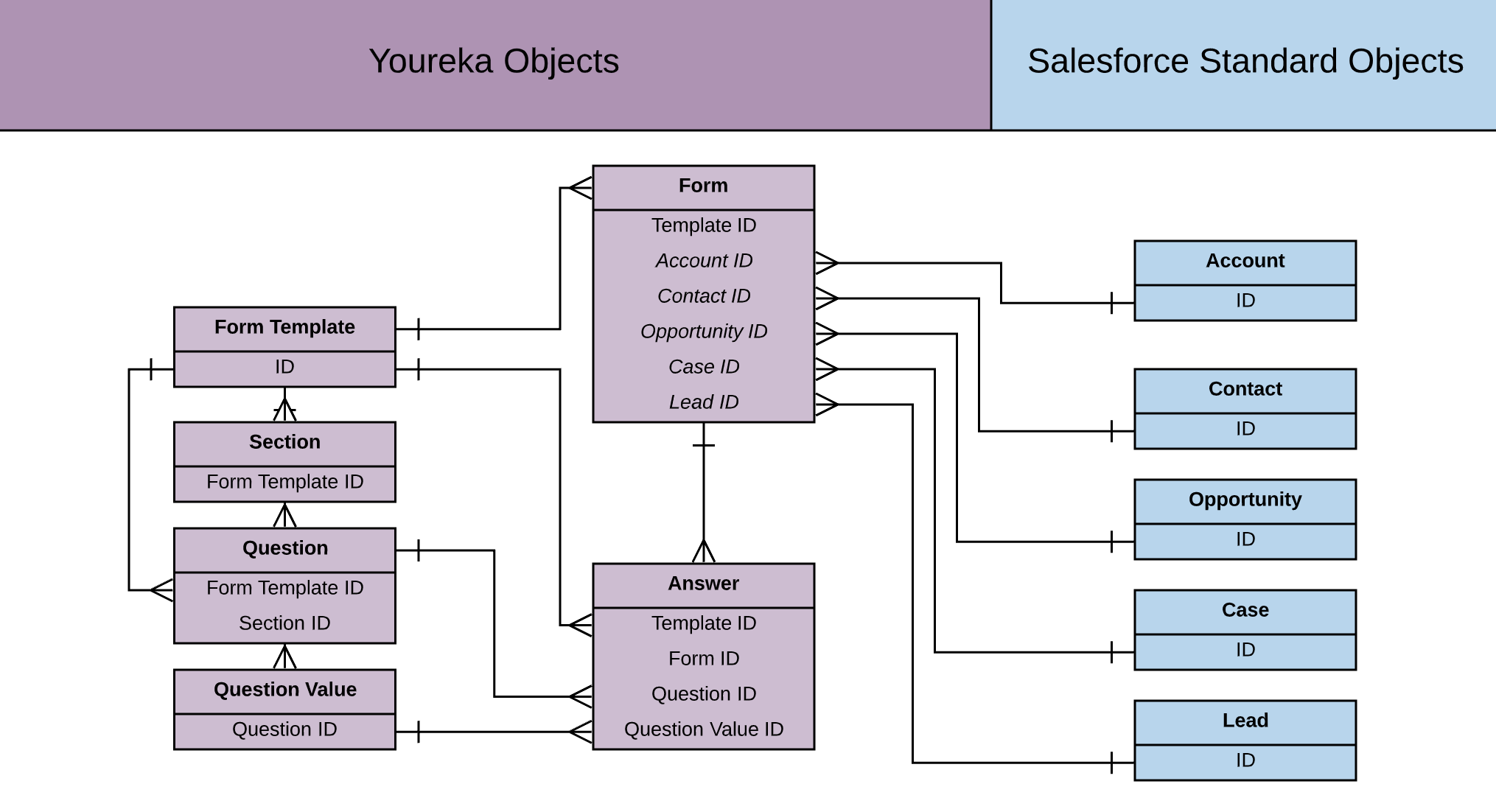 When users fill out Forms, many answer records are inserted into the Salesforce database, and they are related to their respective questions, forms, and form templates. Depending on the question type, each answer record will contain data of different data types.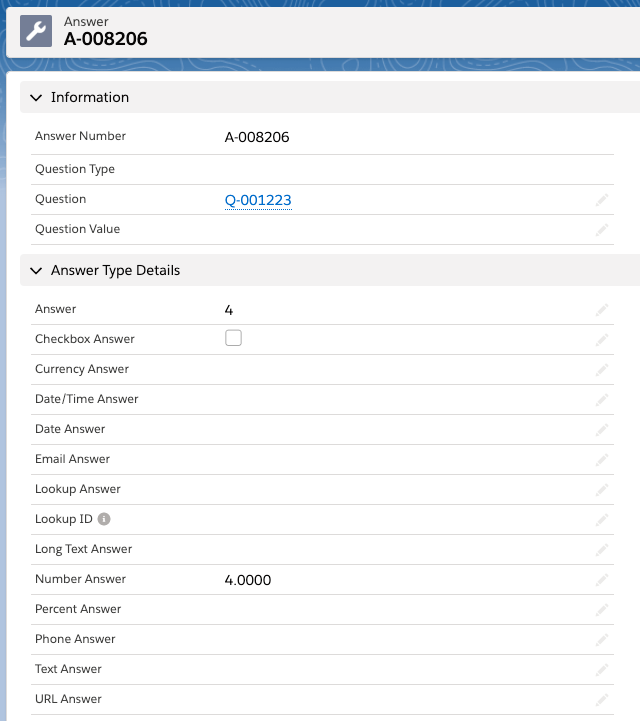 The Answer object is important to understand, because while it might seem obvious that Youreka allows individual forms to map back to Salesforce, it is less obvious that all of the answers are represented as their own records, which are reportable and can be the basis for automations that are configured to fit your organization's needs through the power of the Salesforce platform.