Objective
In this article, you will learn how to repurpose sets of questions and build question libraries with Youreka's Managed Template feature.
Before you get started
These articles might be helpful before you read further:
Use Managed Templates to efficiently manage repeatable sets of questions across many types of form templates. Youreka's Managed Template feature allows you to create a Form Template which can be embedded in one (or many) other Form Templates. This feature is powerful, because it allows you to create repurposable sets of questions and use them many times over without having to recreate them for every Form Template that you build.
Some examples of Managed Templates being used include:
Creating Terms and Conditions-related questions and free text to be used in many types of forms
Creating Forms User surveys where mobile app users fill out a short survey at the end of their forms that provides feedback to the organization about their experience using the mobile app
Creating Account or Contact Managed Templates, which contain field link questions to the Account or Contact object's most basic fields, preventing Youreka admins from having to rebuild these field linked sections over and over.
Managed Templates are similar to Standard Templates in that you can have multiple questions, sections, free text/image/space elements, conditional display logic, and discoveries. Managed Templates cannot contain task sections, linked sections, or other managed templates.
Users can view a list of templates where a managed template is being used by visiting the Form Template Detail page for that managed template.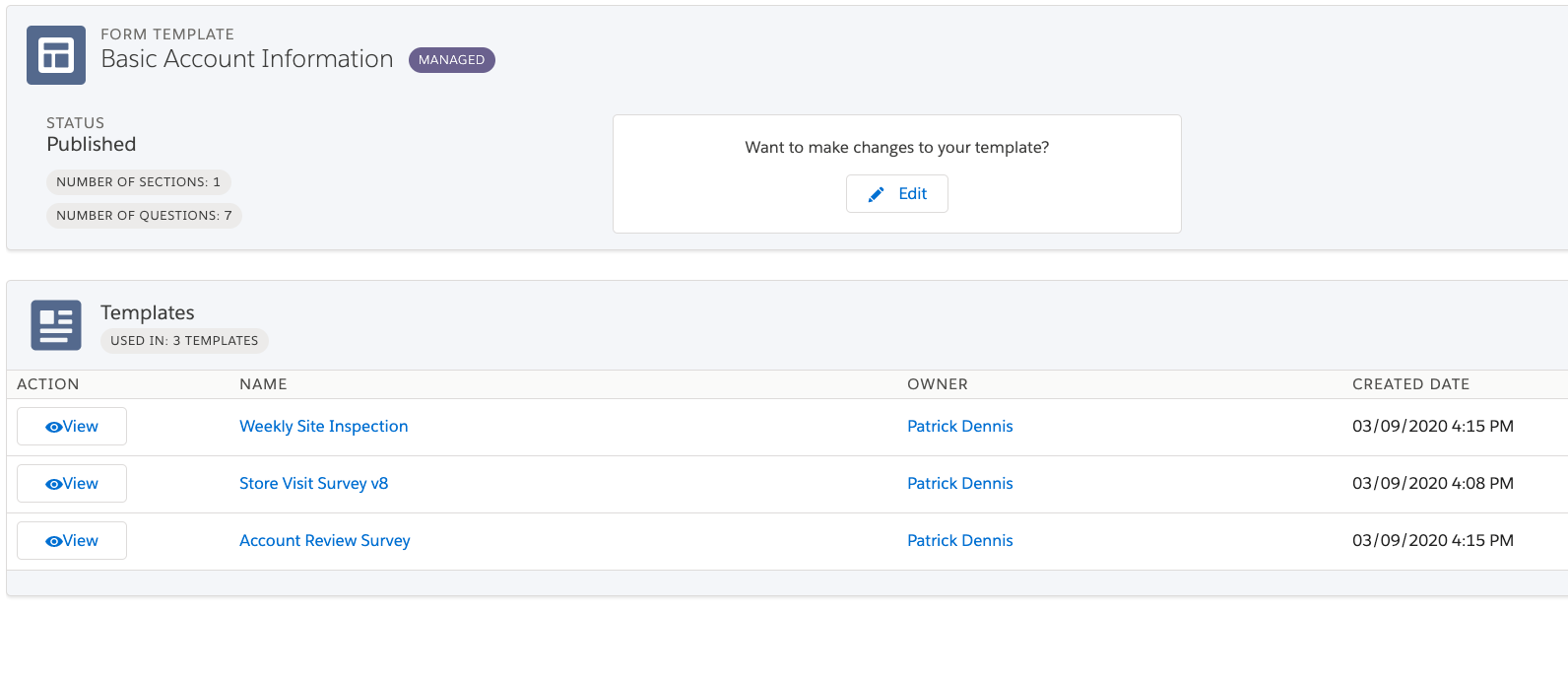 Managed templates cannot be edited after they are used. In other words, if a managed template is included in a published Standard Template, an admin can no longer edit the questions in that managed template. You must create a new managed template as well as a new standard template to implement these types of changes.
How to Create a Managed Template
In order to create a Managed Template, visit the Form Templates tab and click New to create a new Form Template record. In the following screen, name your template and select Managed Template.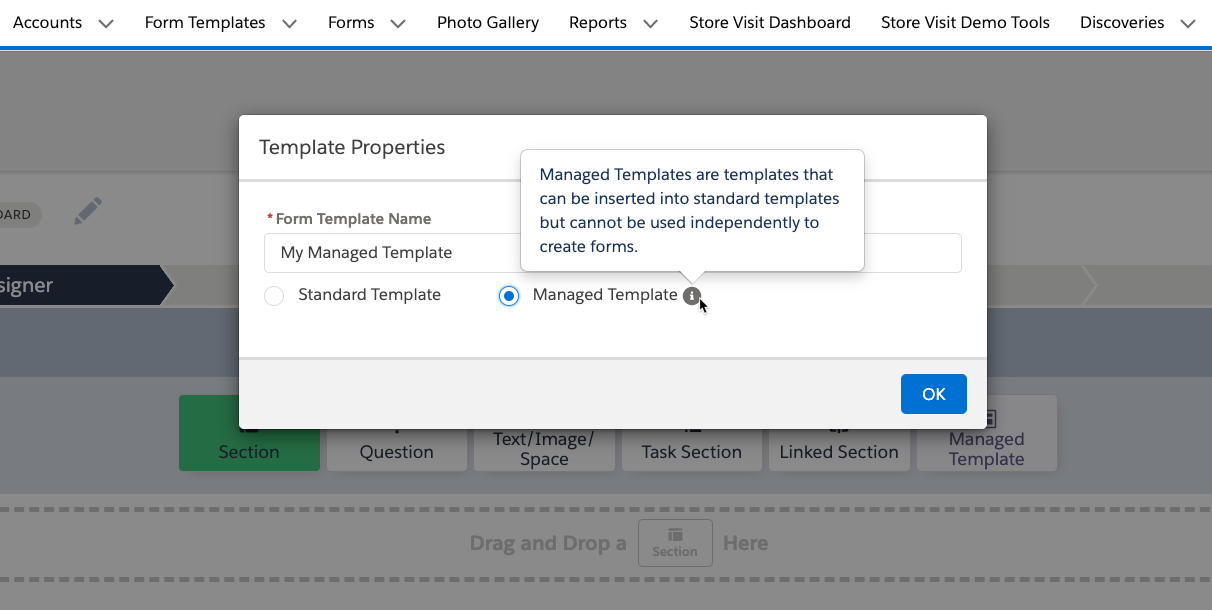 After publishing the managed template you can add it to a Standard Form Template.