Objective
This article describes how mobile app users can create new forms on-the-go
Before you get started
This article might be helpful before you read further:
Users can create new forms from the Youreka Mobile App. This can be useful if users don't already have a form prepared for their work in the field, and instead need to create one on-the-go.
From the main screen of the mobile app, users can tap the green plus sign in the bottom right corner to create a new form record. If mobile cards are enabled, users can create forms quickly by selecting one of the new form buttons that Youreka admins have set up (see left example below). If mobile cards are not enabled, users can pick from a set of published templates that a Youreka admin has created and made mobile available (see right example below).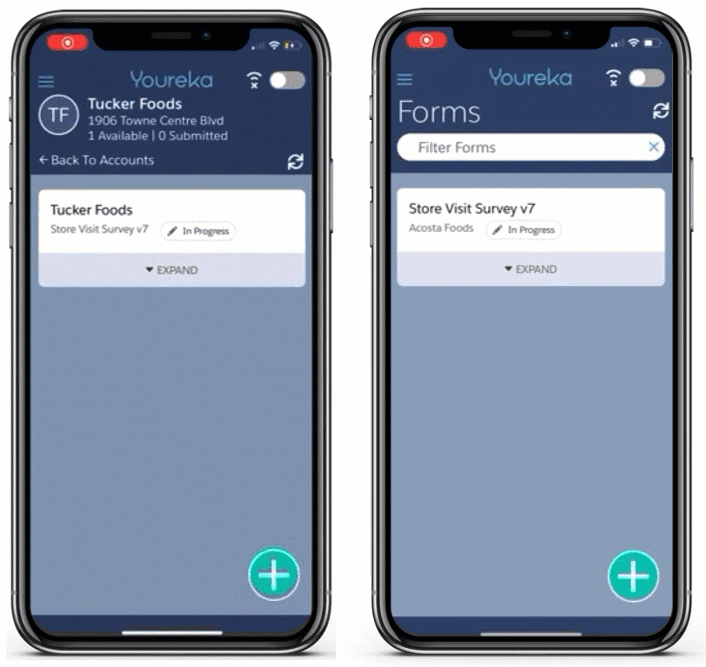 After making a selection, the user has the ability to complete their form. If their mobile device is online, a new Form record is inserted into the Salesforce database, and can be seen by users in the system. If their mobile device is offline, the Form record will be inserted after returning back to connectivity and syncing with Salesforce.