Objective
This article demonstrates how Youreka forms can be accessed by clicking within an email.
Before you get started
These articles might be helpful before you read further:
Use Form URLs in emails to allow email recipients to fill out forms. Because forms can be made available in the Youreka Mobile App, or on the Salesforce Desktop experience, you can send emails to whomever you wish and have them complete forms.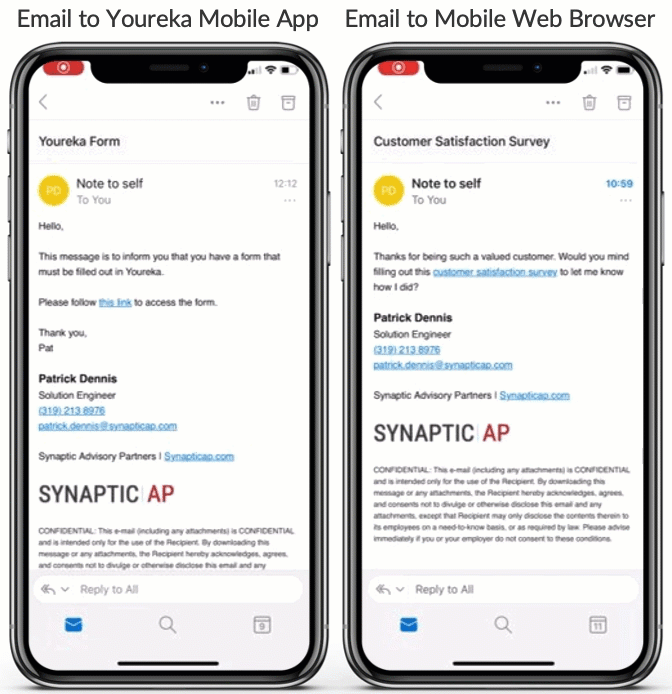 Considerations
Send emails to internal users or Salesforce Communities users with the URLs in the email leading any of these users to a form to complete.
Emails can contain links to new forms or existing ones, depending on your specific needs and requirements
Emails can contain links to the Youreka Mobile App (for internal users), to Salesforce Mobile, or a mobile web browser.