Objective
After reading this article, you will understand how to show and hide questions and content within a form.
Before you get started
These articles might be helpful before you read further:
Clone questions in the template builder to save time and build templates faster.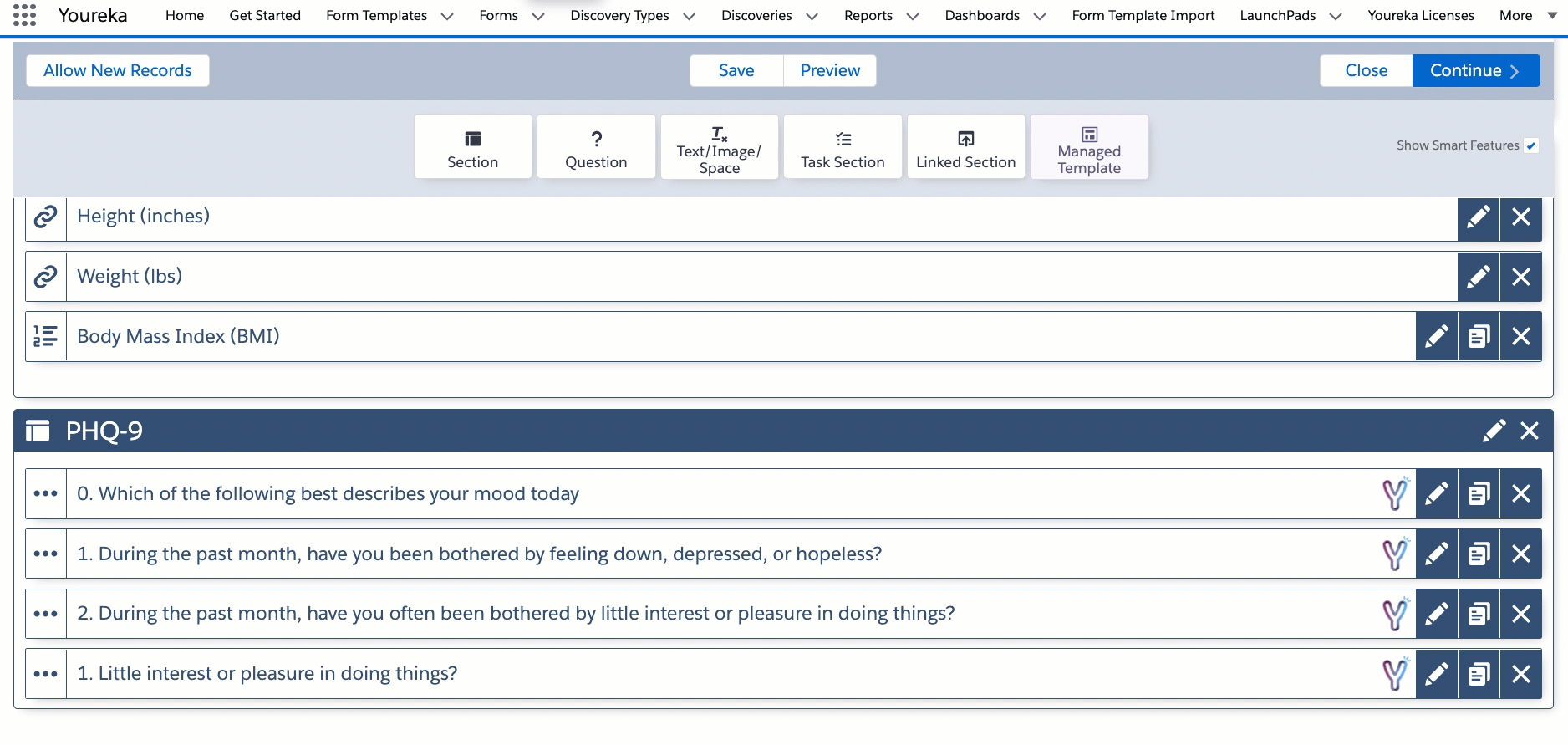 Clone a question by clicking the clone icon (

) next to the question label on the canvas. When you clone a question, you clone all of its attributes, including whether or not the question is required, question values (picklist values), conditional display logic criteria, etc.