Objective
This article discusses how to navigate a form on the Youreka mobile app by flipping through pages and using the Form Navigation Menu
Before you get started
This article might be helpful before you read further:
The In-Form Menu
While editing a form, tap the hamburger icon in the upper left-hand corner of your screen to open the Form Options List:
Submit: Checks your form for completeness and other validation, marks it complete and saves the data you've collected. Returns you back to the forms page within the app.
Save & Close: Saves the data you've collected and takes you back to the forms page.
Quick Save: Saves the data you've collected but keeps you on the form you're completing.
Photos: Opens a screen which shows all form-level photos and allows you to take and attach a photo to your form. Note: The photos displayed here do not include photos taken in response to specific questions on the form.
Navigation: Allows you to jump to different sections of your form.
View Insights: Saves your form and generates any discoveries or Einstein findings, if built into the form template.
Generate PDF: Creates a PDF of your form and adds it as an attachment to a new email on your device.
Cancel: Cancels out of your form and navigates back to the forms page. If any data in your form was saved at any point (through Save & Close or auto-save as you move from page to page), it will not be lost by tapping Cancel. Empty and unsaved forms will not be synced.
Pin: Allows the end user to pin the navigation menu on the side, keeping the menu open at all times while the user is interacting with their form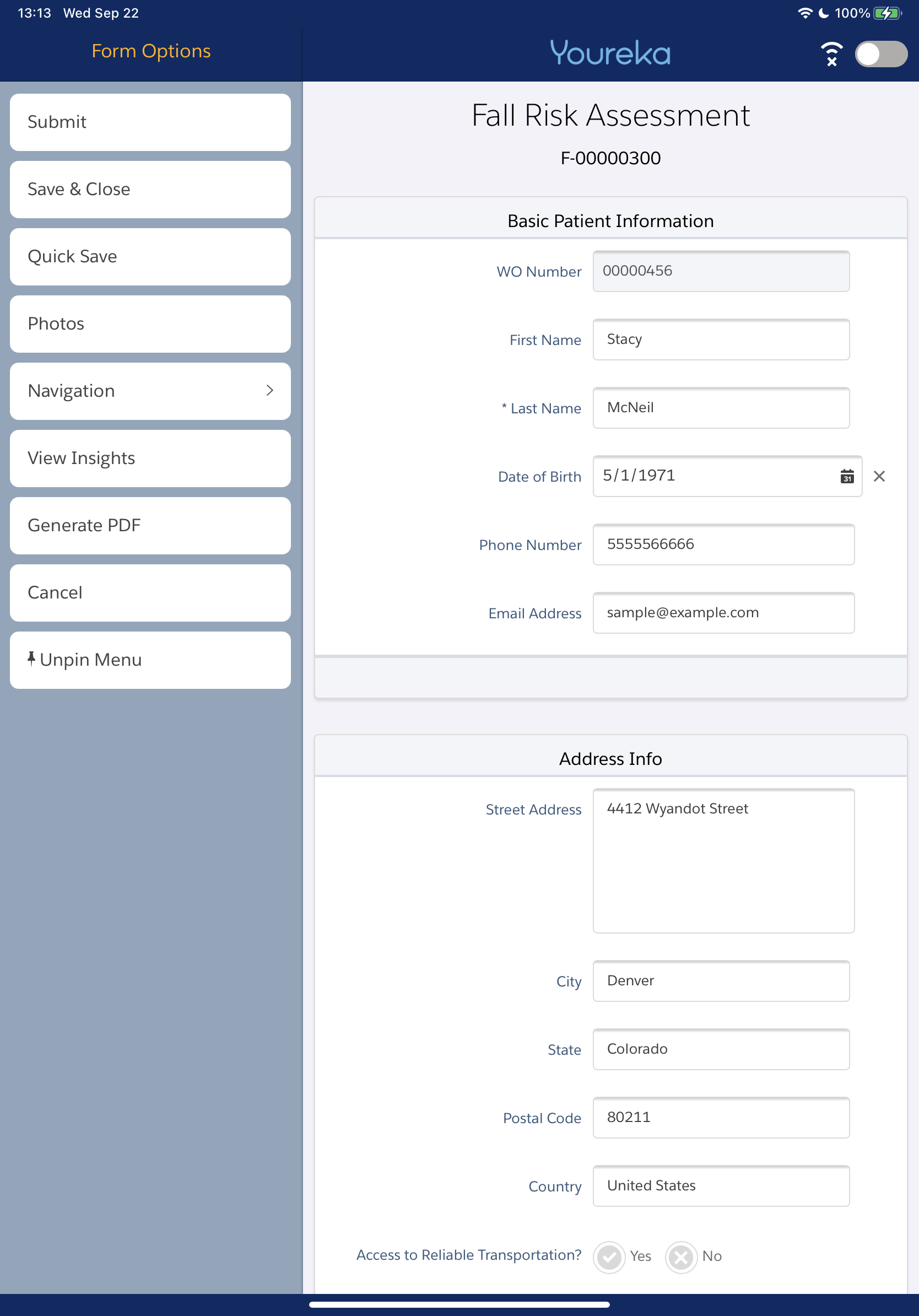 Form Navigation
The Form Navigation menu allows users to jump to different pages or sections quickly without having to scroll through the form. Access the navigation menu by tapping the hamburger icon, and then tapping on Navigation.
The sections displayed in the Form Navigation menu are the sections that exist within the Form Template.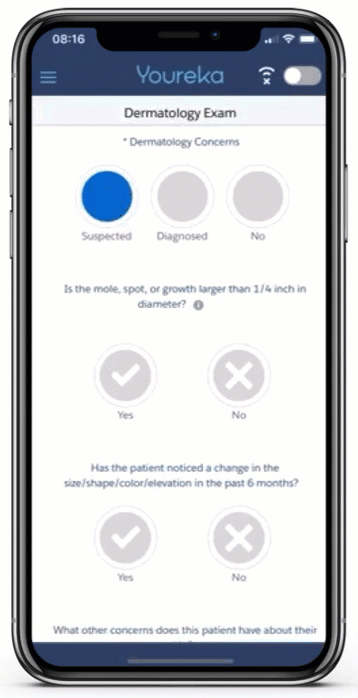 Pages
Use Pagination to break up forms into different pages. When forms are paginated, use the page turn icons, or swipe to flip between pages. When completing a form with multiple pages, the form auto-saves with every page turn.