Objective
This article explains how Form Cloning works, and why it might be useful for Youreka users.
Before you get started
This article might be helpful before you read further:
Clone forms to copy information on an existing form to a newly created form.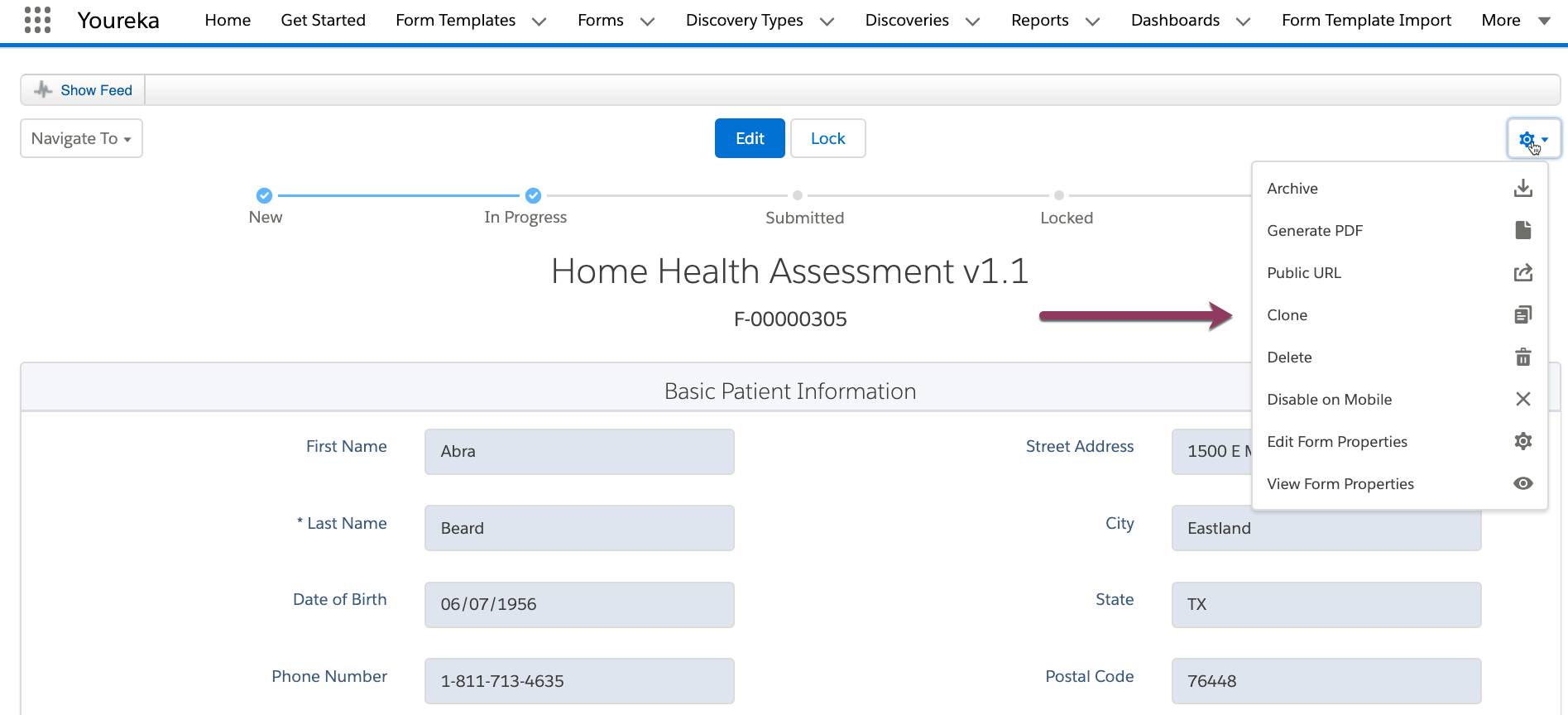 When you clone a form, the answers for each question are copied so that the new form contains the same responses as the old one. Note: Photos and linked section entries are not copied to the new form.