Objective
After reading this article, you will understand how to show and hide questions and content within a form.
Before you get started
This article might be helpful before you read further:
When you are finished building your form templates, you can publish them to make them available to your end users.
Before publishing, be sure to Save, Preview, and Close in the Form Template Builder. Saving the Form Template will ensure that everything you build is preserved. Preview allows you to preview what the form template will look like on a variety of devices. This feature is great for double checking formulas, conditional display logic, pagination, and more. And finally, Closing the Form Template Builder brings you back to the Form Template Detail page where you can publish your template.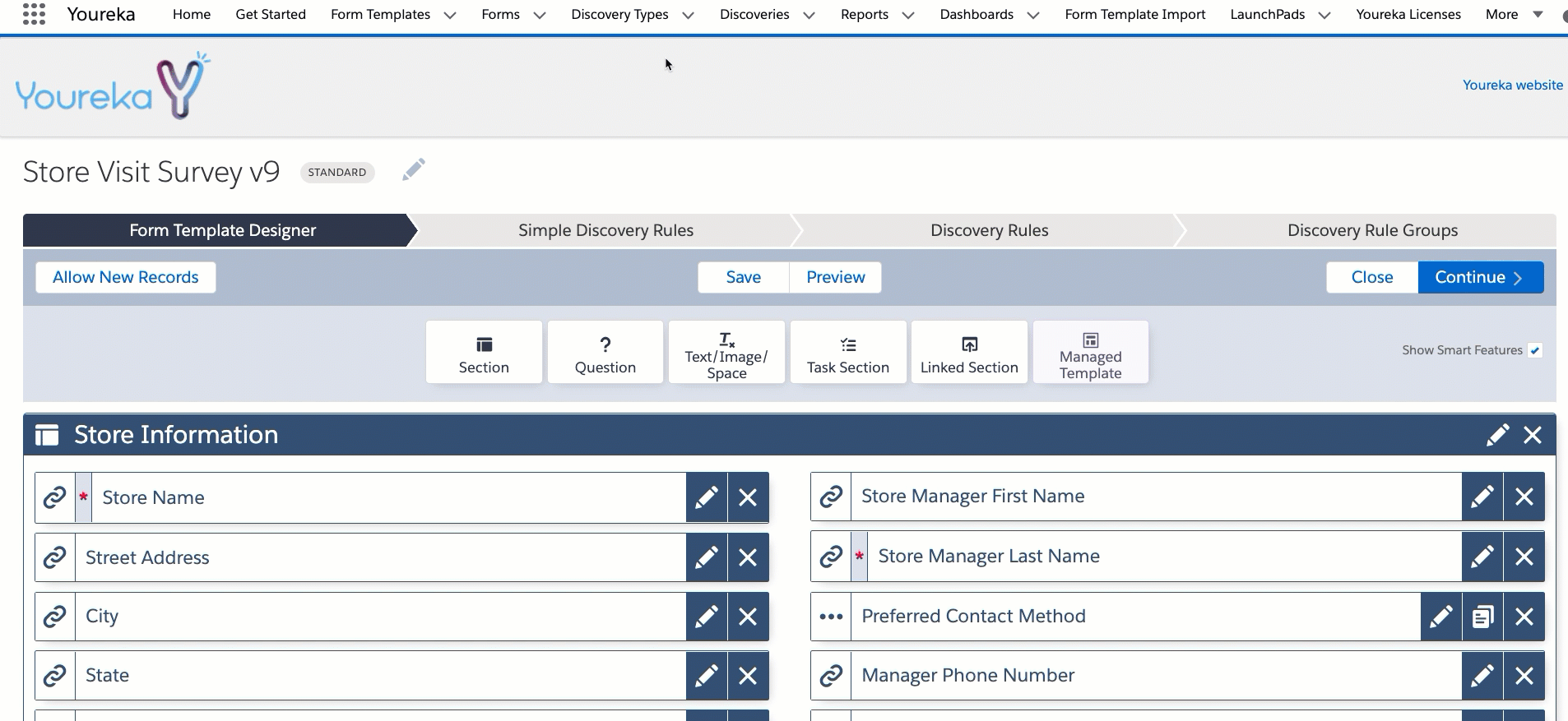 On the Form Template Detail page, click the gear icon and then click Publish in order to move your Form Template from Drafting to Published status.

After publishing your Form Template, you can choose to configure how the template will be available for end users (i.e. available on the Youreka Mobile App, etc.).