Objective
In this article, you will learn how to setup multi-language options using Youreka.
Before you get started
Note that in order for this feature to work, you must have Youreka installed. These articles might be helpful before you read further:
Youreka Mobile now offers out of the box translation for Spanish, French and German! Mobile workers around the world can use Youreka's forms and guided procedures in their language. You must be on Newton or above and using the new mobile app.
Translations will be for all text and labels within the mobile app like menu items, buttons, and error messages. Data within the form i.e., Questions and Question Text are based off the Form Template.
Leveraging Salesforce custom labels, you can add translations for any supported languages and override any text in the mobile app to meet your business needs and terminology.
How it Works
When logging into the mobile app, the end-user's language will be based off of their Profile Language. If that language is not available or there is no translation, then it will default to English.
Setup
Follow the steps to enable end-user languages in your Salesforce Org in this article.
Follow the steps to enable the Translation Workbench in your Salesforce Org in this article.
Install the Youreka Managed Package, Newton or above.
How to Override or Add Additional Translations
Youreka provides translations to English, Spanish, French, and German. If your end-users need additional languages, you can translate all labels. The same method can be used to override existing translations and labels. For details, please see this article.
To override or add additional translations, go to Setup and then Custom Labels. Find the Youreka label you wish to override or add a translation to. When opening the label, you will have the option to edit an existing language, or add a translation for another language.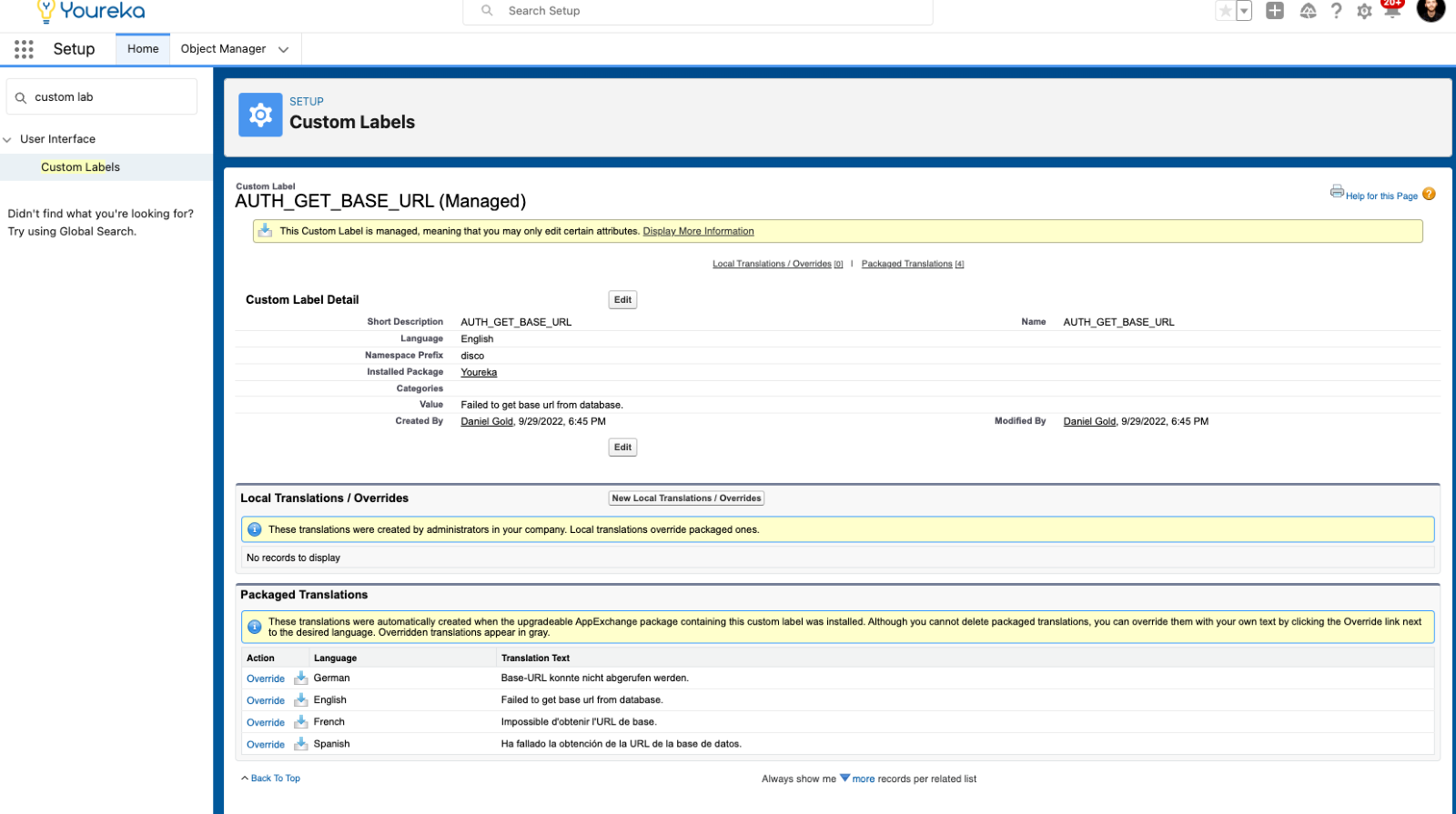 For details, please see this article.